Whether you need a portion of one of your philosophy essays done or the entirety of your dissertation, our talented writers are prepared to work with you in order to create a quality piece which will ensure your academic success. At CustomizedPapers.com, all of our papers are written from scratch to your exact specifications. Topics which our writers have previously covered include causation, Roman philosophy, pragmatism, language and music, metaphysics, determinism, theories regarding beauty and art, and many more.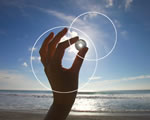 There is a common perception that philosophical dissertations are usually less notable or shorter lived than dissertations in other subjects. Despite the amount of research and effort required to complete a quality philosophy paper, this view is fairly accurate in the attention paid to philosophy dissertations in academia. Philosophical dissertations generally find themselves only lasting long enough for the author to complete their studies.

The low amount of attention garnered by philosophy dissertations can be primarily attributed to the overwhelming size and depth of this area of study. Philosophy contains within itself a variety of topics and sub-topics which are fairly substantial. Unlike other areas such as economics, chemistry, and computer science, mathematics and empirical, analysis cannot be used in order to arrive at a conclusion. Generally in order to provoke a satisfactory reaction in the audience, the paper will want to center on a particular area of interest, and walk the reader through the related topics.

Our professional writers would come up with a fresh perspective on these concepts from thousands of years ago. They shall offer their services to you completely in order to provide a quality academic paper. Our writers treat every paper with the utmost respect and seriousness, as if it was their own.

All our writers handling philosophy essays and dissertations are native English speakers who hold degrees from the certified philosophy courses in the United States, Canada, United Kingdom and Australia. They have years of experience writing papers professionally and are prepared to complete any philosophy coursework which you need written, regardless of how long it needs to be or how short the time is until the due date. Our writers at CustomizedPapers.com write the papers from scratch in order to ensure originality, and to be absolutely certain of the quality of the final product. They also perform a comprehensive system of proofreading to make certain the work you receive is completely flawless. We additionally perform the essential research as well as conform to your requested referencing style with the required footnotes and bibliography.