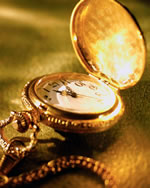 Whether you need help with one of your history essays or need someone to undertake the entirety of writing your dissertation on the subject, CustomizedPapers.com have you covered. Our history writers are all native English speakers who hold degrees from accredited universities. We have in the past covered topics including but not limited to local history, economic history, religious history, the middle ages, urban history, legal history, and many more.

When writing a history essay, the general format is to answer basic questions such as what, how, and why, regarding historical events or issues. This central issue forms the main theme and topic of the paper. Therefore if there is a particular event that you wish for the essay to cover, it is imperative that you include it in your work order. Otherwise our writers are willing to work with you in order to come up with a satisfactory topic. Preferably they will be able to come up with a topic that you are both personally passionate about and which would ideally please your professor.

At CustomizedPapers.com, our writers are familiar with all the writing styles and are capable of writing a paper which plays into grading policy. Additionally, our writers are competent of meticulously researching and documenting any evidence needed to support the piece's key argument. They are thoroughly comfortable with writing pieces designed to put forward the writer's specific viewpoint. Despite the wide breadth of sub-topics that fall under the heading of history, our qualified staff of writers is versed in almost any subject or era you can care to name.

CustomizedPapers.com aims to provide history essays that not only have a logically compelling argument, but which are able to bring their point across in a manner which is both comfortable to read and further displays the writer's firm grasp of the subject at hand, rather than getting bogged down with textbook style writing.

All of our history essays are guaranteed to meet or exceed your expectations. Writers at CustomizedPapers.com ensure that every paper they write for you provides a convincing argument for the subject at hand by the methodical use of properly referenced evidences. Years of experience in the field allows our writers to know exactly what sort of work is expected in history courses. We guarantee that our writers can provide a custom essay, dissertation, or any other coursework, to your precise specifications, and can deliver the same by the time of your deadline. We additionally ensure the integrity of our work by utilizing the latest in anti-plagiarism software, WriteCheck to verify the originality of the piece.